March online musing – cacao ceremony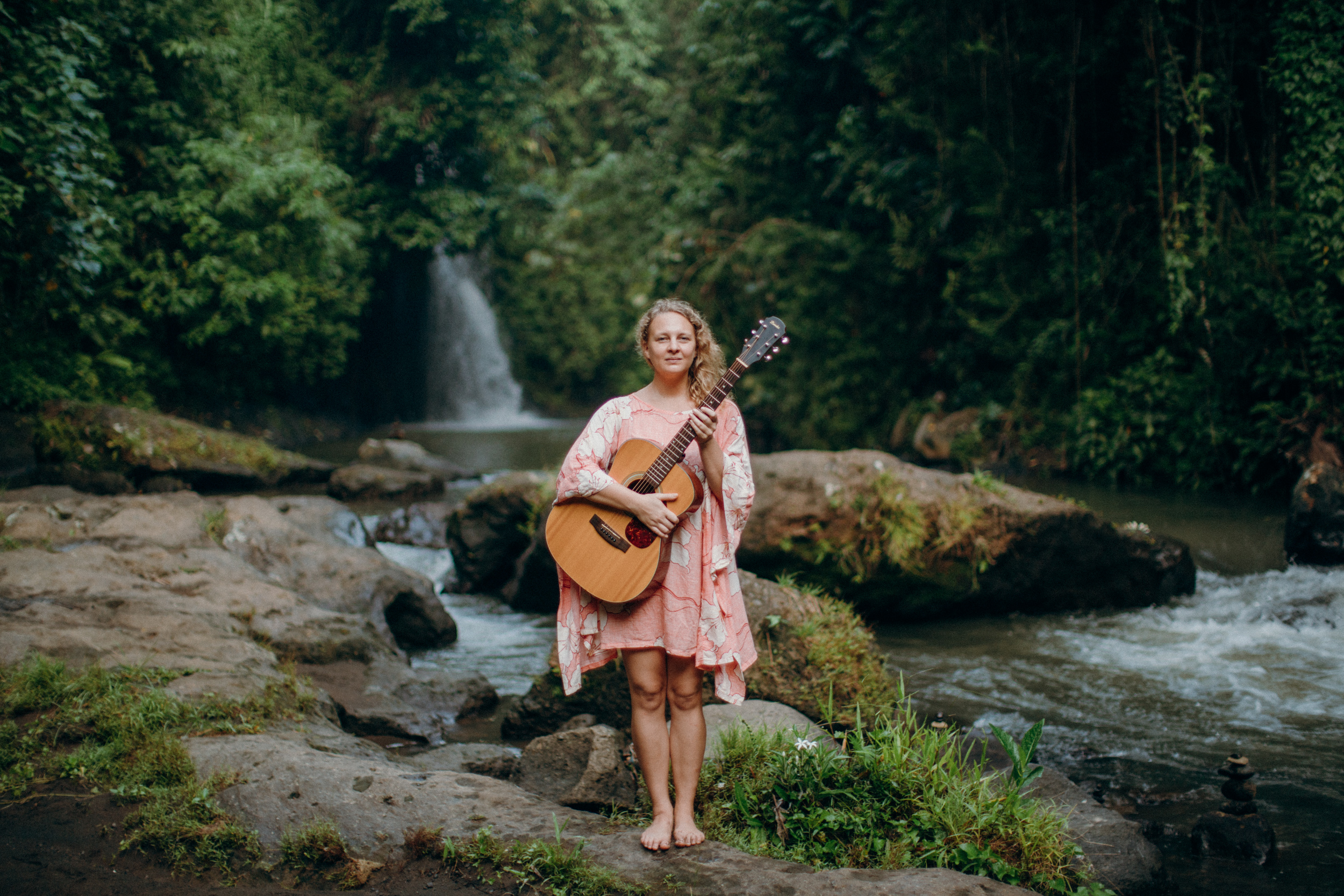 This March' online music will be a concert and cacao ceremony in collaboration with show4me. 
In March Hanna will present some of how music from "Shine" and "Devocean" and create time and space for a little ritual with cacao. Doing so with the support of a special guest from Bali.
Cacao has been used for thousands of years to help – initially, tribe members in Sounth and Central America – to re-connect back to their hearts and most importantlly, to re-connect and align the human back to (its) nature.
You will receive a recipe for your cacao, which will be a much stronger drink than the usual hot chocolate recipies, you might know. We will use cacao and hot water with a few spices, if needed some natural sweetening to receive the full benefits from this plant. I recommend, having it prepared and stored in a thermos. Also very important, to drink plenty of water during the ceremony.
If you wish, you can create a special place in your house for this event: Light some candles, lay a few flowers or remidners from the forest out, bring a journal & pen and some cushion or blanket to stay warm and cozy.
The rest we will figure out together. Singing, meditating, sharing and of course blessing the cacao and drinking it together.
Techincalities…
This event is hosted at Show4me, a new platform for musicians. . Simply visit this link:
Buy a ticket (ranging from 5-10 Euro), prepare your cacao and some water for the event and be open for a beautiful journey.
Event will be conducted in English language.
For ticket booking and all infos please visit https://show4me.com/hanna-here-and-now or the event page
Have a look on my YouTube channel – enjoying the Ho'oponopono prayer in a live version, broadcasted from Usada Bali