Blossom – A 21 Day Online Course (Live edition)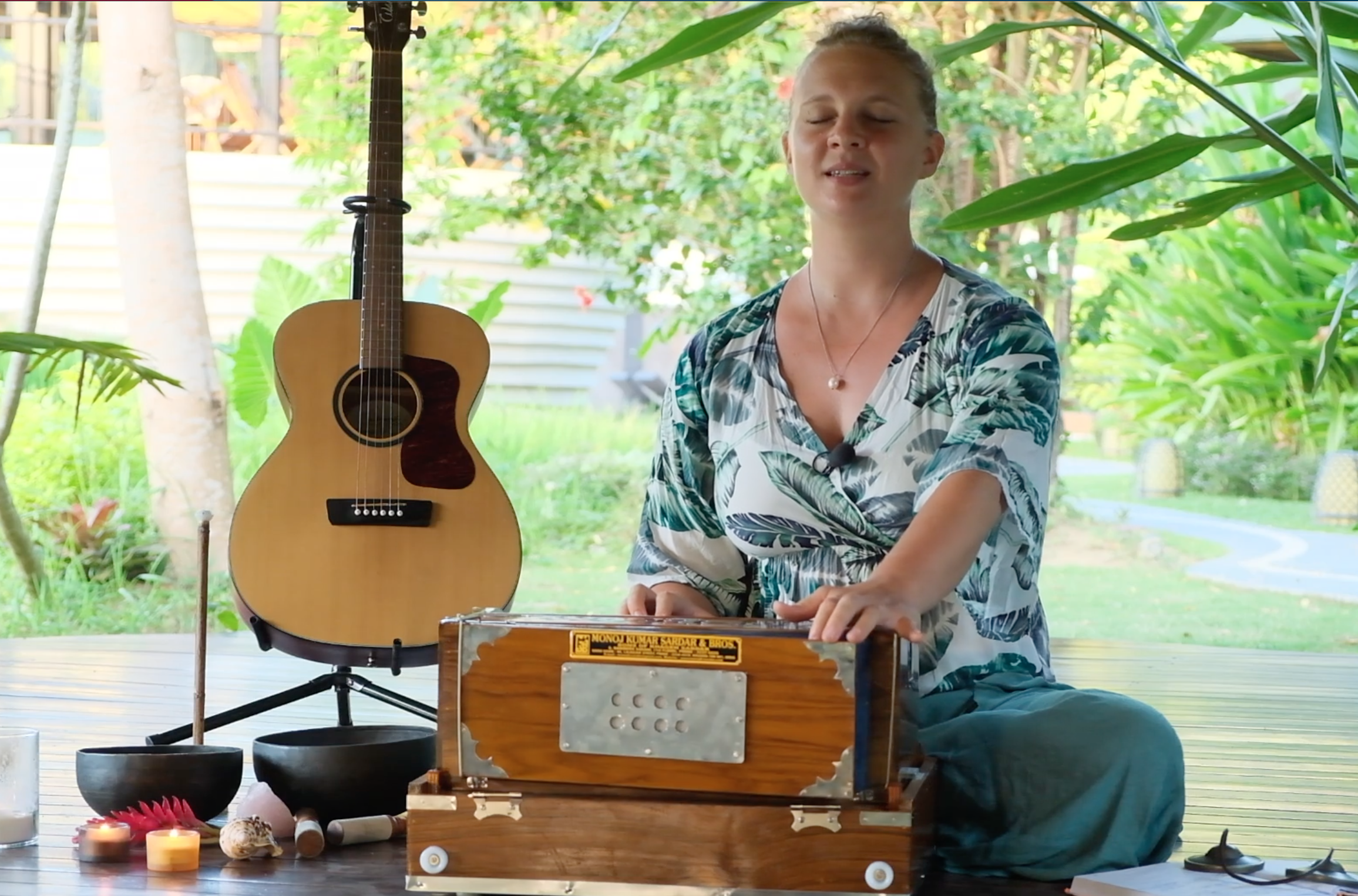 Let's BLOSSOM together.
This 3 week pre-recorded online course is not only easy to integrate into your daily life, but also a possibility to bring in a new quality – into your life, your work and your very being.
You'll get some beautiful Bali vibes, as we recorded all videos last August at the stunning De Moksha Boutique Resort.
The design of the course
Opening bonus call: Sunday 4th of April
Week 1: Topic of SELF-LOVE, SELF-WORTH and PLANTING A NEW SEED CONSCIOUSLY
Week 2: RELATING to the outside – people, environment, work & NURTURING the seed
Week 3: PATIENCE & FAITH – allowing the seed to blossom effortlessly
Closing call & QnA: 24th or 25th of April
What is included…
– There are weekly morning and evening practices of 15 mins
– More in depth ritual & workshops of 45mins to the beginning and end of each week (4 in total)
– Plus two special days per week with 5 min inspirations – with food for thought and invitations to try out some new things
The tools…
we'll be working with chanting and guided meditation practices, the art of ritual & intention setting, journaling, coaching & behavioral therapy elements, as well as some yin &  yang yoga (as part of two in depth workshops).
And of course, lots of music to listen to & sing along.
Enroll now for the launching in a special live setting!
To launch the course, I offer a special live setting: We will gather as group and start together on the New Moon April  4th 2021.
I will include a few live specials like a zoom sharing circle (also to ask any questions and just really support each other in this), some live music and other surprises additionally to the course material described above.
Your contribution..
108 Euro for all course content – plus the additional zoom calls, as special to celebrate the launch of the course
155 Euro for the course plus 1 private healing and/ or counseling session
         You can sign up now! And this is how…
1. Sending an email to info@hannahereandnow.com to confirm your participation
2. Receiving payment options & receipt
Once this is done you will receive a confirmation email with timing and zoom link for our first live call (Probably, morning time for the European timezones and afternoon for Bali/ South East Asia. Don't worry, there will be a replay of this call available, in case you can't make it).
See you there!
PS the course will be available as all-time offer afterwards – so if you miss this guided round, you can participate in your own timing or sign up, to know when a next special group is starting.