I LOVE MY VOICE – VOCAL FREE FLOW SESSION
August 13 @ 17:00

-

18:00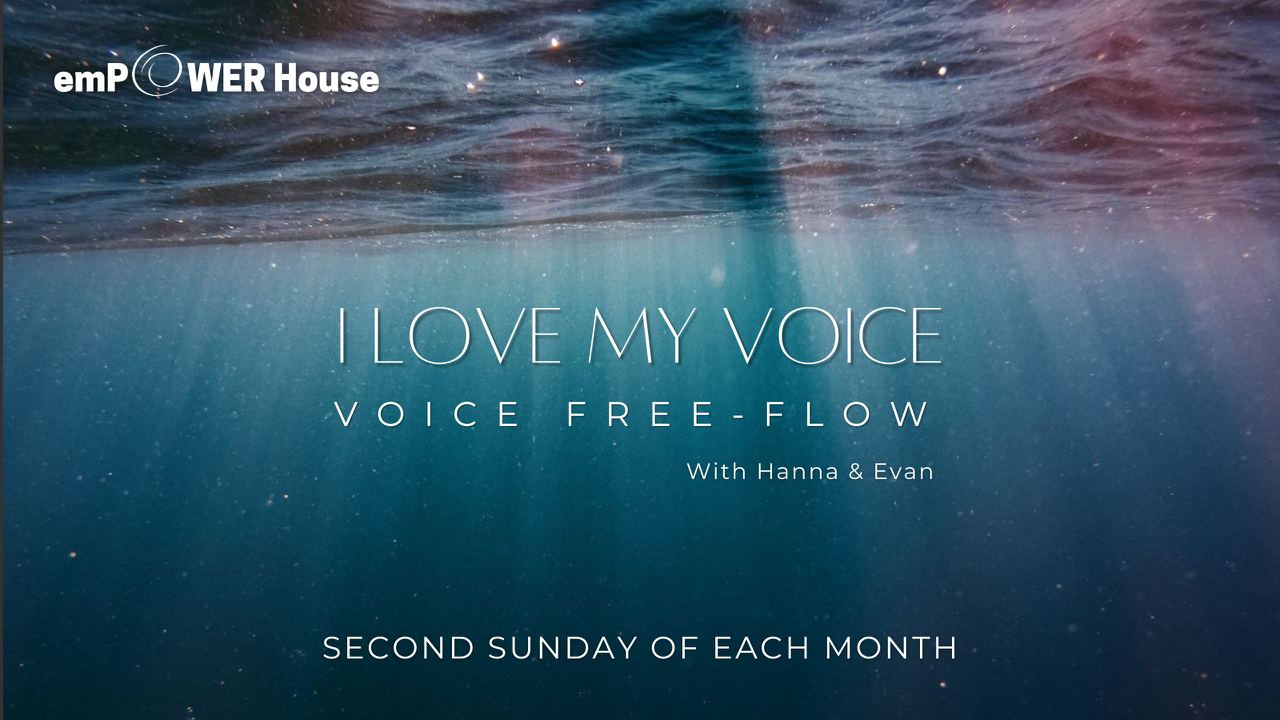 I LOVE MY VOICE
Monthly vocal journey to experience a free-flow
–  1h online session
How nice would it be if singing and expressing yourself through your voice comes from a place of self-love?
– Singing as if you were one with the entire universe and there's only love?
– Expressing the harmony felt & heard inside and out?
Imagine if you truly loved your voice, what an immense healing power you would have. Every voice holds power to transmit Divine Light, when shared from a place of self-love and unity. 
"I Love My Voice" sessions offer you a space to explore the connection of your heart and your voice, in a playful, light, safe, and yet profound way.
Every session starts with a few minutes of breath-awareness, breath-deepening and toning, followed by concepts and ideas to play with for the session. We'll have beautiful guitar music accompanying us.
Coming together in the virtual space of Zoom, you get to sing muted and in the privacy of your own home. Yet, every participant has a few minutes 1-on-1 opportunity to be heard, and allow all past blockages or judgment to dissolve in the space of presence and love. 
For whom is this? 
These sessions are for all those people who are singing for many years and yearning for a new layer & deeper connection to their voice – equally as for those, completely new to singing or even feeling blocked to sing. 
It is not a traditional singing class, but more so a place to experiment and widen the inner horizon of what singing is & how it can feel.
When? 
Every second Sunday of the month, starting – July 9th, 2023. 
What Time?
6pm – Japan
5pm – Bali, Perth
2:30pm – Mumbai
11am – Germany, Switzerland, France, Slovenia
10am – UK
5am – Miami
How much it costs?
emPower House members – FREE
Non-members 15 € per Session/ per Person
How to Sign-UP?
Send me a message via Email to info@hannahereandnow.com & confirm your attendance. 

Non-members: Please make your donation using this link and Hanna will send you all connection details.
Join Hanna & Evan at "I Love My Voice" sessions each month and allow them to guide you in aligning your voice with Divine Light. And then sit back and observe how this alignment reflects in your life.
Looking forward to re-aligning our voices together.
NEXT SESSIONS: 13th Aug / 10th Sep /8th Oct / 12th Nov / 10th Dec