A retreat into the unknown of Africa
After a long time anticipating this retreat, it finally happened in July 2019. Marie joined me for 8 days of adventure in Tansania – practicing yoga & mindfulness on the mat every morning & evening, and then spending long days in the Jeep discovering the raw beauty of the land and wildlife of Africa on Safari.
Africa, Yoga, game drives and a deep dive into the heart of what needed healing and integration – inner and outer adventure complementing and supporting each other.
Every retreat is a wild card..
Traveling to a foreign country always provides some surprises. Holding a retreat abroad is certainly for both participant as retreat organizer a wild card – anything can happen. From magical moments to maybe even some more challenging moments. Though the beauty of joining a retreat overseas is that we get to step completely outside of our routines and usual ways – a complete reset and chance for a new beginning.
The Tansania Safari and Yoga retreat offered real grounding and connection to nature & the simple way of life:  Stepping onto the rich, red soil of Arica. Welcoming the unique soundscape of this continent. Watching the aliveness on the streets with little donkey wagons and people carrying massive water buckets for miles and miles. 
As a young adolescent, only 14 years old, I went the first time to South Africa on a cultural exchange. Visiting the Kruger National Park on safari was always the highlight. Spending time in the bush, one is alert at all times. With its roughness and potential dangers of wild animals like snakes, scorpions or spiders the senses are heightened:
Hearing the lions raw at night time. Waking up before sunrise in the quiet of the dawning day, to spend the hot days in the jeep, patently watching out for all sorts of animals and plants – a real meditation in itself.
Being fully present and alive - the key to real change.
After many years of returning to South Africa and collecting amazing memories and experiences in nature, it became crystal clear to me that this environment would be especially beneficial to retreat. 
An opportunity to even re-evaluate ones life. Questioning the usage and time one spends on social media and internet – as in the bush these things aren't as available and also not that relevant. 
Making changes in our life oftentimes requires a certain tipping point where the old state either becomes awfully painful and unpleasant or a state of alertness & deep presence to shift ones energetic field in the blink of an eye (if the inner readiness allows such a shift happening with ease and through conscious choice).
* video above: Elephant family peacefully walking by on our safari day 2 in the Arusha National Park. Experiencing them from the comfort of our open air jeep.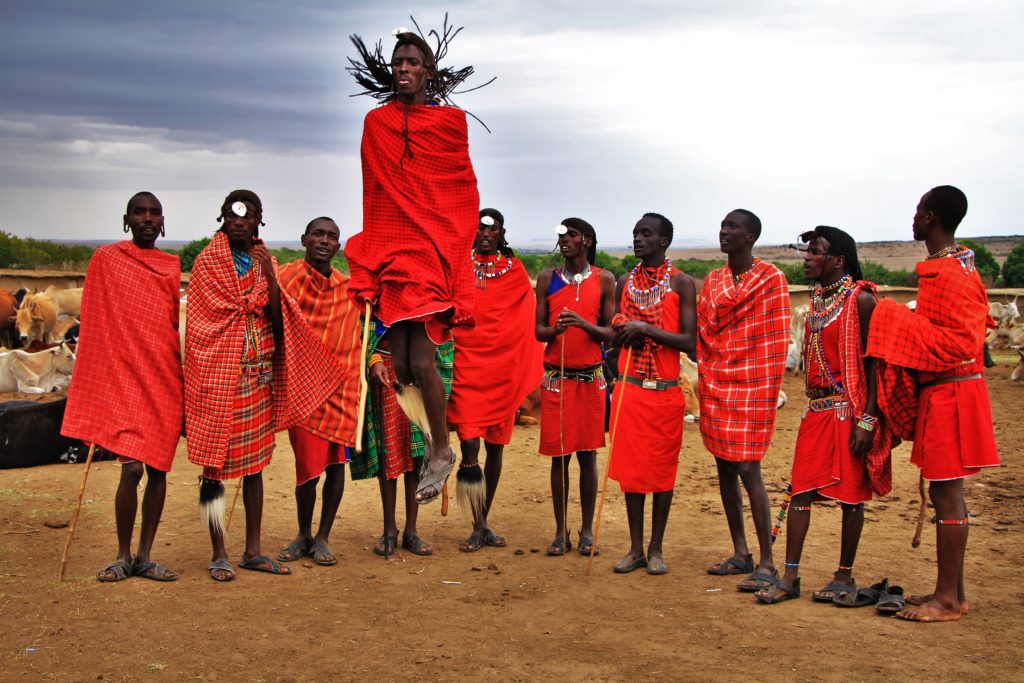 *picture above: Welcoming dance of the Massai
* picture right: Tree- climbing lioness greeting us in the Lake-Manyara-National Park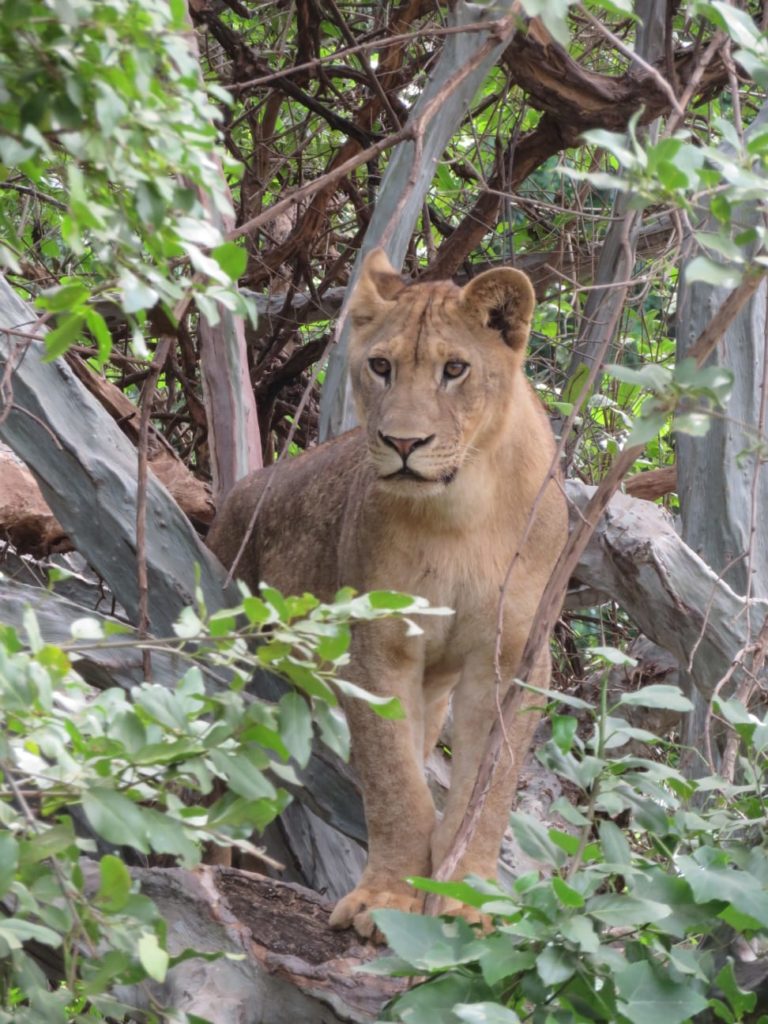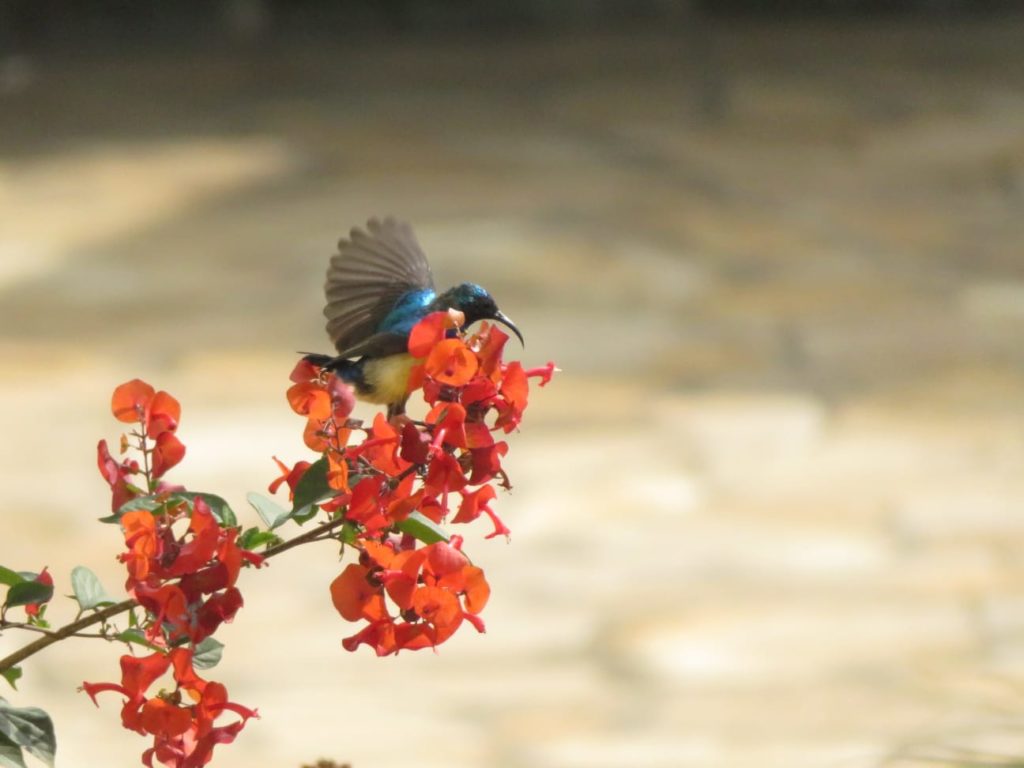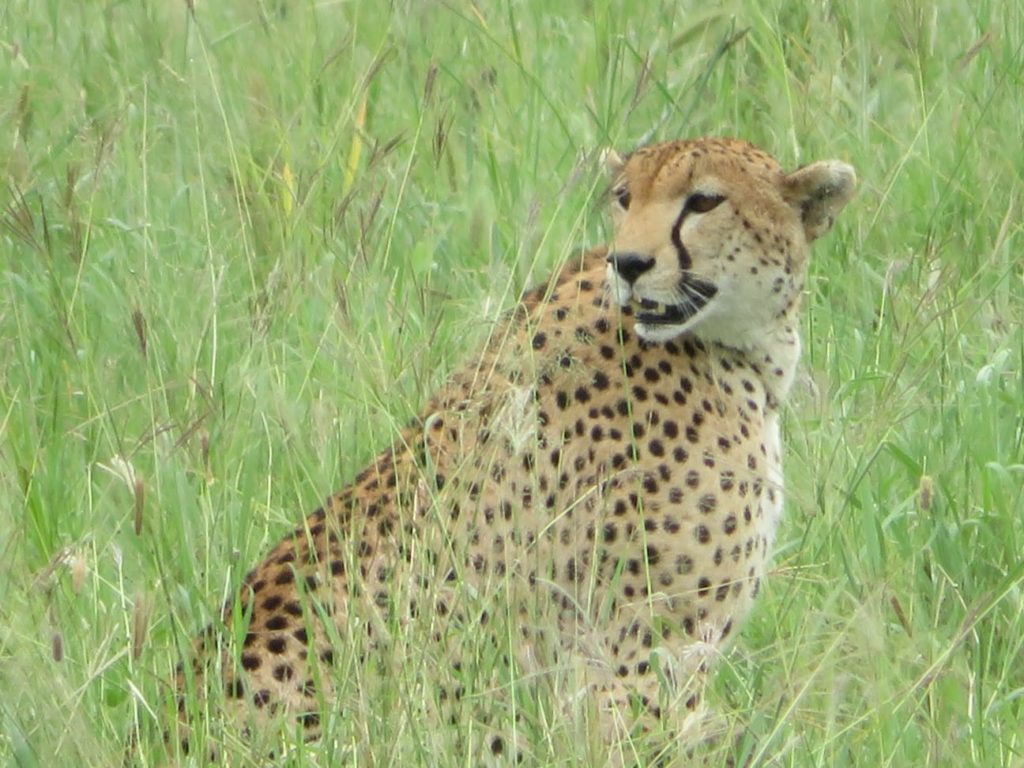 *picture left:
Kolibri visitors at our comfortable eco lodge, teaching real lightness & ease.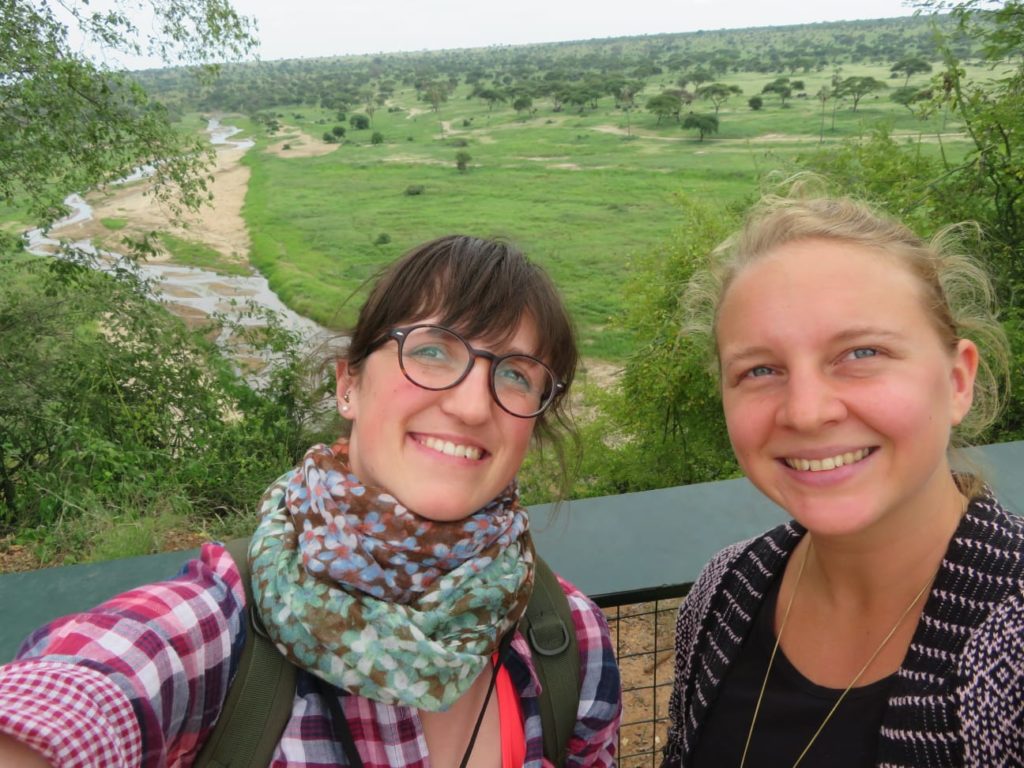 *picture above: Lunch break in the middle of a National park – enjoying a quiet moment to watch occasional elephant families stopping by. 
Marie's experience of one week in Tansania with yoga and safari in a nutshell..
"I've always dreamed of a safari vacation in Africa. When I read about Hanna's retreat offer with Africa, Safari AND Yoga, I knew that I had to try it out. Such a vacation is rarely offered! And it was unique!
Africa / Tansania is a great country with an abundance of nature, wildlife and adventure. Even if the people there lead a completely different, modest and poor life, one was always warmly welcomed and treated very kindly and generously. I could never imagine living like this, but the people appeared satisfied, even happy. That surprised me a lot and long after my vacation I thought about how little you actually need to be happy. 
Such experiences teach humility.
We have experienced, seen and learned a lot during that time. We had two great days on safari in the Narangire National Park, as well as in the Lake Manyara Park: With our local guide Saba we drove across wild roads past baobab trees, across the Maasailand (with a stop at a Maasai tribe including a welcoming dance and surprise wedding). Long hours of serene drive through jungle and steppe with sooo much eye-candy! 
– Lions in the tree, leopard with cubs, over 40 elephants, giraffes, colorful birds, monkeys (note to self: never fight a monkey for a muffin … you will not win), zebra, knus, jackal and many more. We, the lucky ladies, were very lucky to be able to experience so much biodiversity! 
Day excursions were unforgettable..
Day excursions like the coffee tour and the hike on Mount Meru through the banana plantations were also unforgettable: 
You were allowed to roast and taste your own coffee and finally hike to a great waterfall. The city of Arusha was also visited with its spice market and the Massaimarket. 
To say goodbye, we visited the chemka hot springs. A small oasis in the middle of the desert with hot turquoise blue water under mangrove trees, ideal for swimming.
Daily practices and relaxation time..
Every day, we started in the morning with meditation and a short & sweet yoga session.
For me it was a completely new experience to start the day with mantra recitations, breathing exercises, yoga and rest – You drop into a state of inner calm that accompanies you throughout the day & keeps on energizing you.
The yoga exercises in the evening were also nourishing for body & soul, every muscle was stretched and relaxed. Each day had the perfect ending.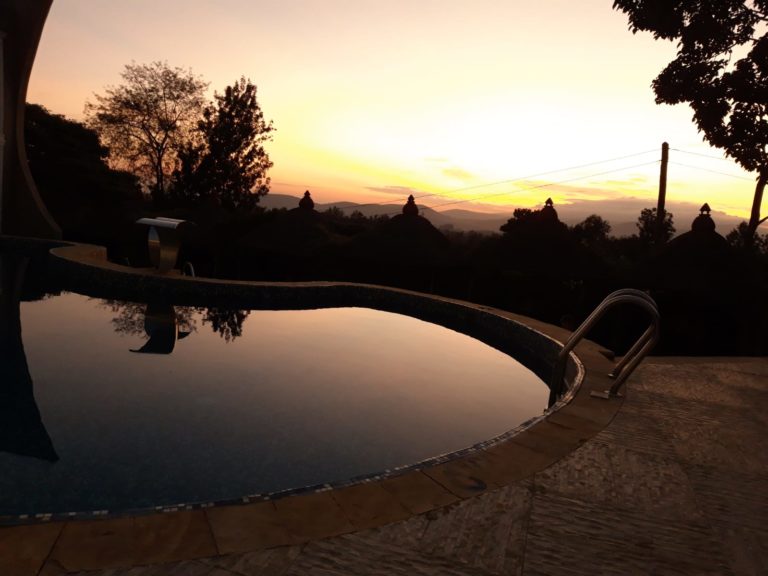 Hanna is a very empathetic teacher who responds exactly to the needs of you, listens carefully and observes in order to create the most optimal and individual yoga lessons for every student. 
In addition, she helps you with theta healing and family constellations. Both unbelievable, exciting and redeeming experiences with a lot of heart palpitation & excitement.
Those healing sessions help you to sort out and accept your thoughts & feelings. Which I can only recommend to everyone. Now, 1 year later, I still feed from this time and inner work. 
I gained clarity and serenity that I didn't have before. 
Lessons with Hanna are good for you and make you healthy! And not to be forgotten is her beautiful voice and her great singing, which makes her lessons even more perfect. The Tanzania retreat was a perfect vacation that I will remember for a lifetime! I thank you for that – asante sana!"